Invoice
Accept payments in minutes
Send personalized e-invoices and get paid in minutes. Forget the cumbersome paper invoices, make it more convenient for your customers to pay.
Get Started
Learn More
Easy sign up
Want to get Online Invoice or find out more? Share your details below and we'll gets started in less than 24hrs.
Benefits
Why you should use the invoice solution
Save time and money
Send multiple e-invoices and reduce your paperwork and costs on printing.
Improve your processes
Increase your efficiency by ensuring that your collections are on track.
Accept foreign currency
Invoice your customers in multiple currencies and get paid on your terms
Invoice from anywhere
Create and send invoices and get paid anywhere, and at any time.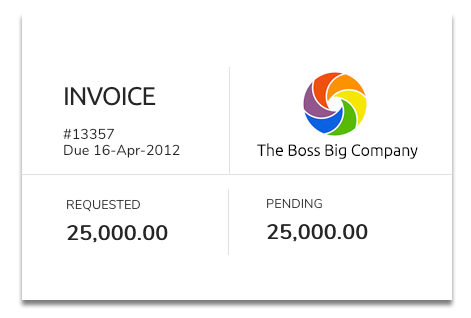 Send personalized invoices
With our easy-to-use invoice template, sending out invoices will be just a matter of minutes. Your customers will also enjoy the convenience of paying in different currencies as well as card and mobile money payment options. Eliminate delays and barriers to payment, send out an invoice and get paid fast and securely.
Clients using the invoice service