Dipping One's Toes - Pesapal Sabi's First Field Test
On 31 October 2017
E
Taking a new product out into the real world for the first time can best be illustrated by taking your driving test exam. It's all fun and games until you have to impress the test instructor and take the car out on the road.
On the 28th of May, 2017 Pesapal Sabi dipped her toes into the real world. We took her out to test her capability out in the wild and she passed with flying colours scoring an impressive 95% successful transaction rate. What is Pesapal Sabi and why does a 95% score matter?
Well, Sabi is our new Point of Sale solution that allows merchants to start accepting card and mobile money payments, whether they are charging at their premises or on the go. The solution also includes business management capabilities such as stock and inventory management as well as sales reporting.
For her first test drive, we took Sabi to Koroga Festival where previously only cash and mobile money payment options were available. We put up a small sign to let people at the gate know that they could swipe their cards for gate tickets. And swipe they did, with card payments generating more than cash revenues and more than half of the mobile money payments.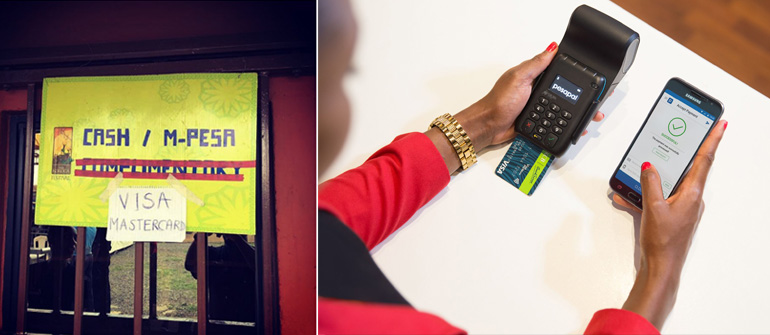 'It was tough and scary, but the product surprised us and surpassed expectations. It worked amazingly well and our users were very happy. People embraced Sabi's card option because it saved the money in their pocket for use inside the event. It also proved to businesses how easy it is to use Sabi and how efficient it is to use. Especially because it means less cash handling and easier financial reconciliation' Agosta Liko, Pesapal CEO.
With a 95% success rate, we showed that mobile Point of Sales was a viable solution for card payments for businesses. Portable, easy to use and able to process over 250 transactions per day, the solution is aimed at providing businesses and vendors the flexibility to accept multiple payments. It also caters to an increasingly cashless economy with fewer people opting to use card or mobile payments to pay for goods and services.
 What did we learn?
That Sabi was market ready - Simulation and in house testing is one thing, but sending out a team with the product proved that mPOS was viable with great market potential.
Card Payments are the future - As the number of bank account holders increase, card payments are increasing in popularity, not only for in person transactions but for online payments too. Business must find a way to adapt and help their customers use their debit or credit cards more efficiently and securely.
Pesapal Sabi is now available in Kenya, Tanzania, Malawi and Uganda. All is required is an Android Smartphone and an internet connection. Once the device is paired, businesses can start transacting within 24 hours of sign up. Want to test Sabi for yourself? Get in touch with us via on:
Email: [email protected]