Pesapal Sabi
Accept Card Payments in your Store
Pesapal Sabi is a point of sale terminal that simplifies how you accept and manage Card payments within your business, as you deliver or during events.
Get Card Terminal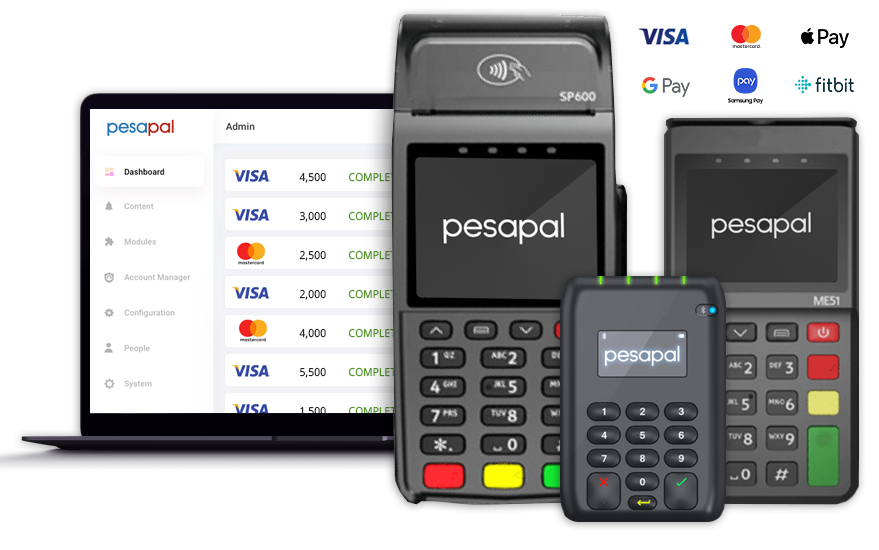 Why use Pesapal Sabi
Our Simple Mobile Point of sale comes with key benefits
Convenience
Customers have the freedom to pay using Visa and MasterCard credit and debit cards, with receipts sent via email or text.
Portable
Accessible on mobile or tablet with a small-size terminal allowing you to connect and carry to your business everywhere you go.
Easy to Set Up
All you need is an Android Smartphone and start running transactions just 24 hours after you sign up.
Simple Pricing
Easy sign up process with one-off device cost, simple transaction fee and no annual maintenance fees.
How Pesapal Sabi Works
1. Buy SABI Terminal
Place your order here and pay for the Sabi card charging terminal.
2. Register account
Register a business account, sign a merchant contract and add bank account.
3. Setup Cashiers
Set up your branches and cashiers to enable you to track and record all your Sabi transactions.
4. Download app & Start!
Download Pesapal Sabi from the Android Google PlayStore and start accepting card payments.
Explore the Mobile app features
Pesapal Sabi Mobile application comes with the simple features to help manage your business, while supporting card payments
Multi-Currency
You can run both Local currency (KES,TZS,UGX) and USD transactions.
Digital receipt
Send your clients a digital receipt through SMS or email at the point of sale.
Signature support
Supports cards which require customer to sign, providing on-screen signing.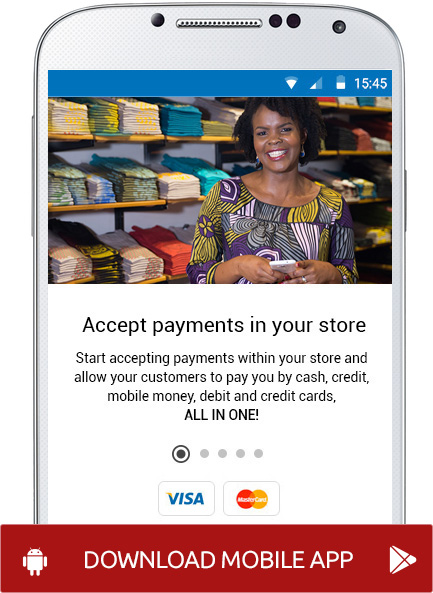 Activity report
Track all payments in real-time with report showing status per transaction.
Long Battery life
When fully charged, lasts over 24hrs, with ability to charge 200+ transactions.
Secure
Offers bank-level security with PCI PIN and PCI DSS service level 1 compliance.
Buy a Pesapal SABI terminal
Choose the terminal option that works for you
STANDALONE PACKAGE
KES 9,000KES 7,500
Get started with Sabi mPOS by pairing it with your Android Mobile Phone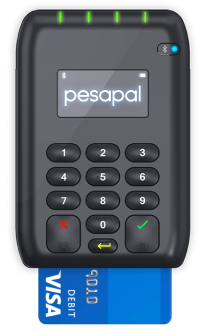 BUY NOW
Learn More
Benefits
Secure

Long-life battery

Portable
COMPLETE PACKAGE
KES 18,000KES 17,500
All the benefits of Sabi mPOS bundled with a Samsung Android Phone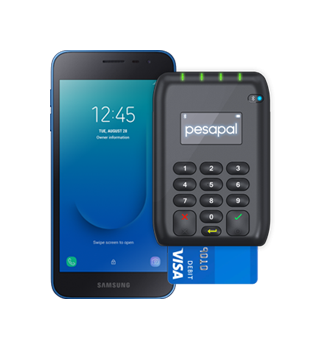 BUY NOW
Learn More
Benefits
Secure

Long-life battery

Comes with a Phone
SABI POS
KES 15,000
Get started with the SABI POS and give customers a receipts for every payment
BUY NOW
Learn More
Benefits
Secure

Long-life battery

Mobile Money-Enabled
Frequently asked questions