Openfloat
Openfloat provides businesses with access to a digital float account which they can use to manage their financial transactions efficiently. Disburse funds, pay bills, buy airtime in bulk all in one place.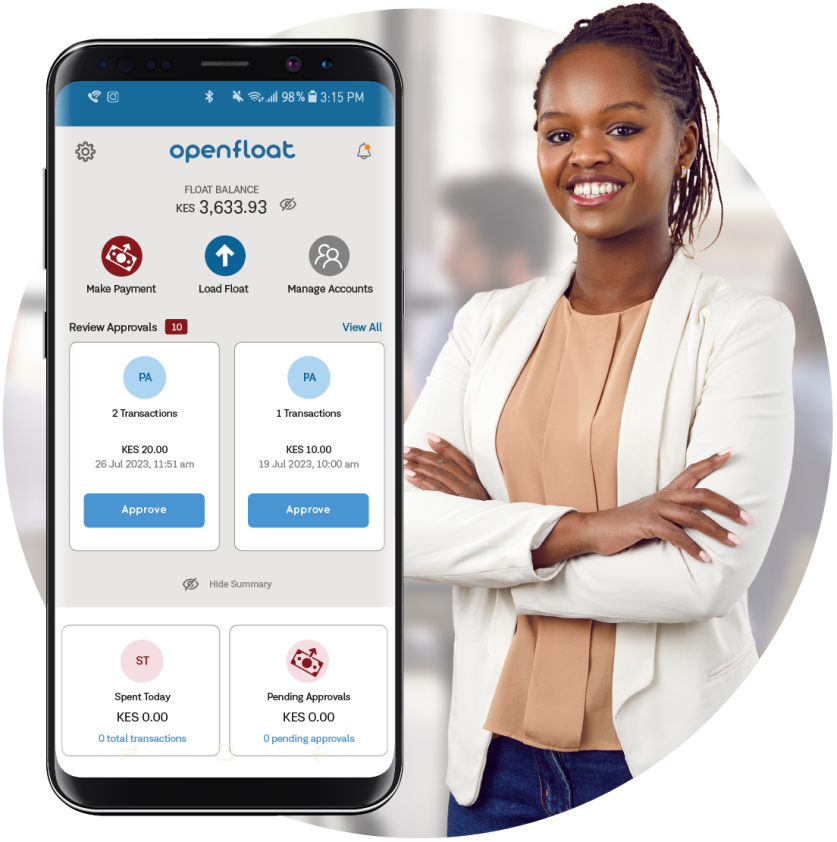 Benefits of Openfloat to Your Business
Openfloat allows you to make multiple payments conveniently.
a) Upload and pay bulk bills:
Pay multiple bills conveniently right from your Openfloat account with 10+ utilities available on the platform.
b) Manage petty cash digitally:
Eliminate paperwork and human error to save time and effort.
c) Group your payments:
Create groups for your expenditure accounts to simplify bulk payments.
d) Disburse funds instantly:
Send money to the bank and mobile money accounts instantly. Include detailed descriptions for easy reconciliation.
e) Buy airtime in bulk:
Buy airtime for multiple numbers across different networks simultaneously at an instant.
How Openfloat Works
A. Website
1. Sign up:
Simply register with basic details (Name, Number, Email, etc.). After registration, log in and manage your finances.
2. Input expenses and disbursements:
Once logged in, input your expenses and disbursements into the platform.
3. Make disbursements:
Disburse funds directly on the platform to pay suppliers, employees, and vendors with ease.
4. Withdraw funds:
Withdraw funds from your Pesapal merchant account directly to your Openfloat account.
5. Receive email receipts:
Upon payment, you'll get an email confirmation detailing the services paid for.
Quick Signup
B. Application
Manage Your Expenses Anywhere, Anytime
Download the Openfloat app on android from Google Play Store and sign up to access the full range of Openfloat's financial solutions right at your fingertips.
Funds Disbursement
Disburse funds instantly to any local Bank Account
Disburse funds instantly to MPESA Mobile Number
Disburse funds instantly to any MPESA Paybill Number
Make disbursements directly and easily pay your suppliers, employees, and other vendors without having to leave the platform
Disburse funds instantly to any MPESA Till Number