How Reserveport Can Help Your Hotel Boost Occupancy and Revenue
On 24 May 2023
R
Businesses are always looking for ways to gain an edge over their competitors. One of the key drivers of competition in business is innovation. Developing new products or services that meet the needs of your customers will guarantee success over competitors because customers are always looking for new and better solutions to their problems.
Another key factor in the competitive nature of business is customer service. Providing exceptional customer service can differentiate you from your competitors.  Customers are more likely to return to a company that treats them well and meets their needs. 
Hotels that get to enjoy full occupancy have aligned these features and thereby are able to achieve more revenue. 
Oracle Gold Partner. 
Pesapal is a gold-level member of the Oracle Partner Network (OPN). We are also an authorized reseller and validated integrator of the Oracle Hospitality suite. We provide simple and secure ways of making and accepting payments in the hospitality industry. 
Other services include installations, staff training as well as software maintenance checks. Pesapal is regulated by the Central Bank of Kenya, Bank of Uganda, Bank of Tanzania and Bank of Rwanda. 
Reserveport by Pesapal 
Developed by Pesapal, the Reserveport booking engine offers a platform that simplifies the booking process for guests in need of making reservations on your hotel's website. Let us look at some of its features that help to boost occupancy and revenue.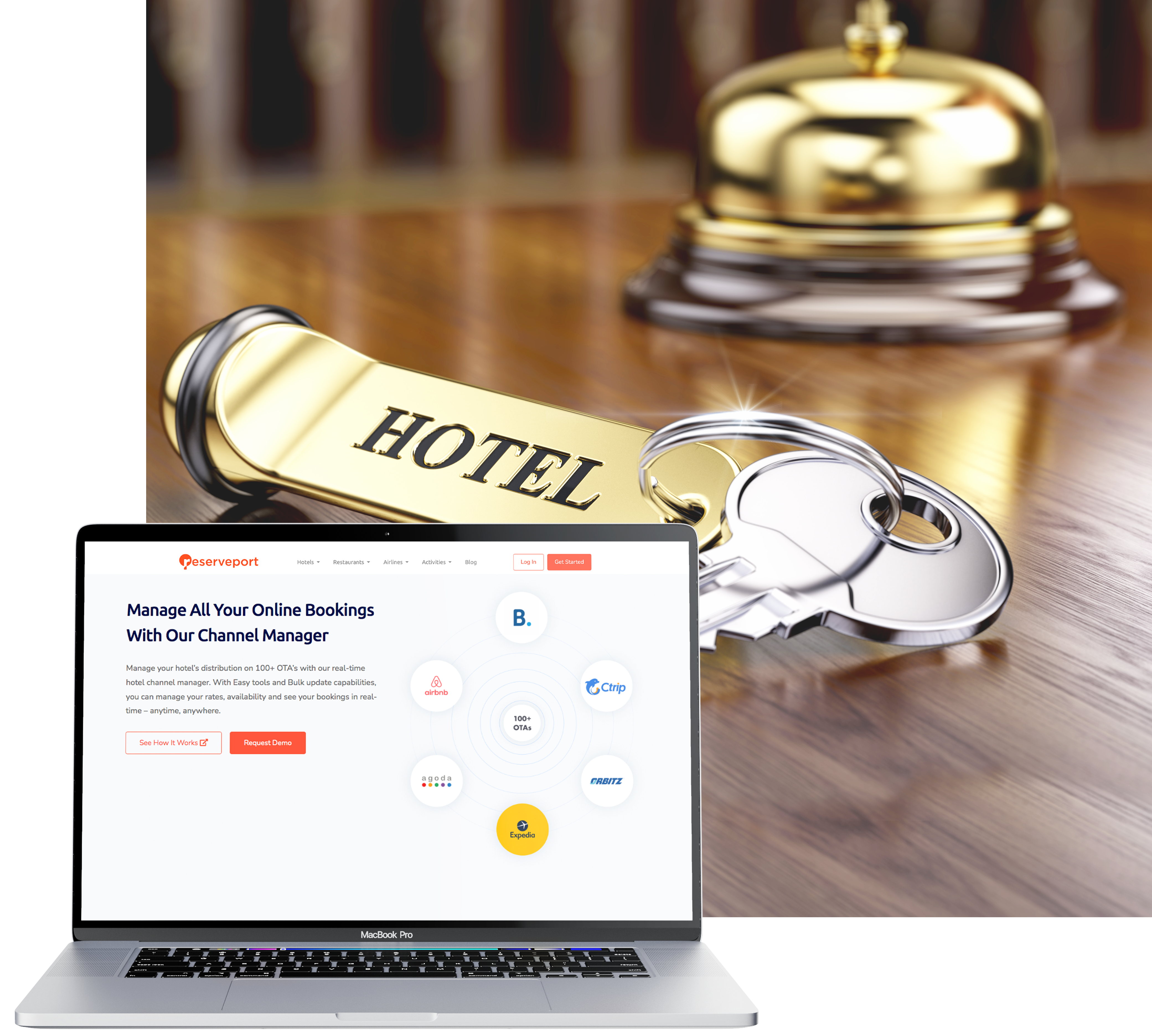 Reporting and Accounting

.

 
It has up-to-date reporting and analytics tools that provide you with the functionality you need to optimize your revenue and improve customer satisfaction. These tools allow you to track your performance, monitor booking patterns, and identify areas for improvement. This can help you optimize revenue and improve customer satisfaction. Reserveport is an essential tool for any hotel or accommodation provider looking to improve their online booking process and occupancy in their hotel. 
Its user-friendly interface, dynamic pricing engine, and integration capacity with Pesapal Sabi POS provide a seamless and secure way for guests to pay via e-invoice, card as well as mobile money. This provides a convenient and secure payment solution for both hotels and customers. 
Automating the booking process is significant as it reduces staff workload and minimizes the possibility of errors since the guests directly book through the website. The platform can be customized to meet the specific needs of each hotel or accommodation provider. This means that you can choose which features to include in your booking engine, such as room types, amenities, and promotions, to create a unique and tailored booking experience for your customers. 
Reserveport comes with a channel manager which allows your hotel to connect to multiple online travel agencies and distribution channels. Having this feature helps to populate the calendar and removes cases of double booking. 

Also: Reserveport by Pesapal: Everything You Need to Run Your Hotel Efficiently

Booking on Opera PMS. 
Reserveport and Opera PMS are two powerful hospitality solutions that, when integrated, provide a comprehensive suite of tools to help hotels and accommodation providers manage their operations and consequently boost their occupancy. 
Opera PMS, developed by Oracle is a management system that provides a suite of tools to help hotels manage their reservations and housekeeping. It includes a range of modules that help hotels optimize their operations and improve their guest experience. 
The integration allows for real-time availability and rate updates between the two platforms, ensuring that all reservations reflect the hotel's inventory and pricing. 
Boosting Hotel Occupancy with Reserveport. 
One of the key benefits of Reserveport is that it allows you to offer a seamless and personalized booking experience for your customers. You can customize the booking engine to match the branding and design of your website, ensuring a consistent and professional look and feel across all online channels. It also enables you to offer personalized promotions and packages to guests, based on their booking history and preferences. 
Reserveport also provides you with valuable data and insights into your business. By tracking booking patterns and customer behavior, you can gain insights into your customers' preferences and needs, enabling you to tailor your offerings and marketing strategies accordingly. The reporting and analytics tools provided by Reserveport allow you to monitor your occupancy levels and identify areas for improvement. The integration enables you to manage bookings since you operate from a single platform. This eliminates the need for manual data entry and reduces the risk of errors. It also helps to reduce the costs that may arise from the use of multiple systems. 
Running a successful hotel business requires more than just providing a comfortable stay for your guests. To increase revenue and occupancy rates, you need to implement effective strategies that attract new guests and keep your existing ones satisfied. Reserveport by Pesapal has made this possible as it ensures simpler and faster online booking and allows you to offer packages and deals based on market performance. 
Pesapal for Hotels: Reserveport Booking Engine
Find out how Reserveport booking engine can help your hotel get more bookings and grow
GET STARTED ON RESERVEPORT