Tips On How To Attract New Customers To Your Restaurant
On 15 July 2022
A
Restaurant businesses around the world are back on their feet as more food lovers go to dine-in in eateries. However, there's one question that can't be overlooked: how to attract new customers to your restaurant?
It's the dream of every business to have new customers but the existing ones should never be overlooked. Existing customers are so critical to the continuity of a business as most of them are loyal customers who keep coming back to place an order.
Customer Acquisition Versus Customer Retention
For restaurateurs to keep their businesses growing they have to take care of the interests of the two groups.
Customer acquisition is the process of bringing or onboarding new clients into your business. This process begins immediately after a potential customer becomes a lead until they become a paying customer. Customer retention refers to a company's ability to keep its customers over a period of time. Once a company has a new client, it must put in place strategies to ensure the customer comes back over and over again.
In this article, we have sampled effective tips you can use to attract and retain customers at your restaurant.
6 Ways to Attract New Customers to Your Restaurant
Acquiring new customers will help fill the void left by customers who might be reluctant to dine in. However, there has been an ongoing debate that acquiring new customers is tedious and expensive compared to retaining customers. The opponents of the debate argue that attracting new customers takes up a lot of time and resources. Here are ways you can get new customers through your doors.
1. Offer New Customers Discounts
Most foodies are looking for value for money and great deals. You can entice potential customers with offers and discounts. The most common offers are buy one get one free, or a percentage off for the first order among others. At times customers need incentives before they can change their buying habits.
2. Advance Your Restaurant's Online Presence
Nowadays most customers live online and make their purchasing decisions based on their daily internet interactions. If your hotel has a strong online presence, new customers are likely to interact with you. New customers want to see proof that your restaurant offers the best food and drinks before making a purchasing decision. The best way to showcase what your restaurant offers is by sharing quality images on your website and social media pages.
3. Engage Influencers to Create a Brand Awareness
There's no better way to raise brand awareness to potential customers than using an influential person. Digital influencers have turned out to be opinion leaders who can influence the buying habits of their followers. Therefore, for the restaurant business, we recommend using food bloggers with a diverse knowledge of the industry.
4. Sign up With Online Ordering and Food Delivery Apps
If you are in a restaurant business and yet to join the bandwagon of the restaurant online ordering system, you're already missing out on some great opportunities to grow your business exponentially. Gone are the days when customers were only restricted to walking into restaurants or making a call to place an order. Today they can get their favorite food with a few clicks by ordering online or through food delivery platforms.
Pesapal also has the Reserveport for Restaurants where we build online ordering platforms for restaurants to enable them to receive direct orders on their website. The platform helps to drive more sales online and does away with the manual booking of orders. Reserveport by Pesapal is free for all the merchants who are willing to partner with us.
Pesapal has also taken a step and integrated with food delivery platforms Uber Eats and Glovo to enable direct ordering with the kitchen production system. With the integration customer' orders are posted directly to the restaurant's point-of-sale, which means no more manual entry of orders at the cash register. This eliminates the tedious process for the cashier, expensive equipment, lost orders, and the time-consuming manual order entry process.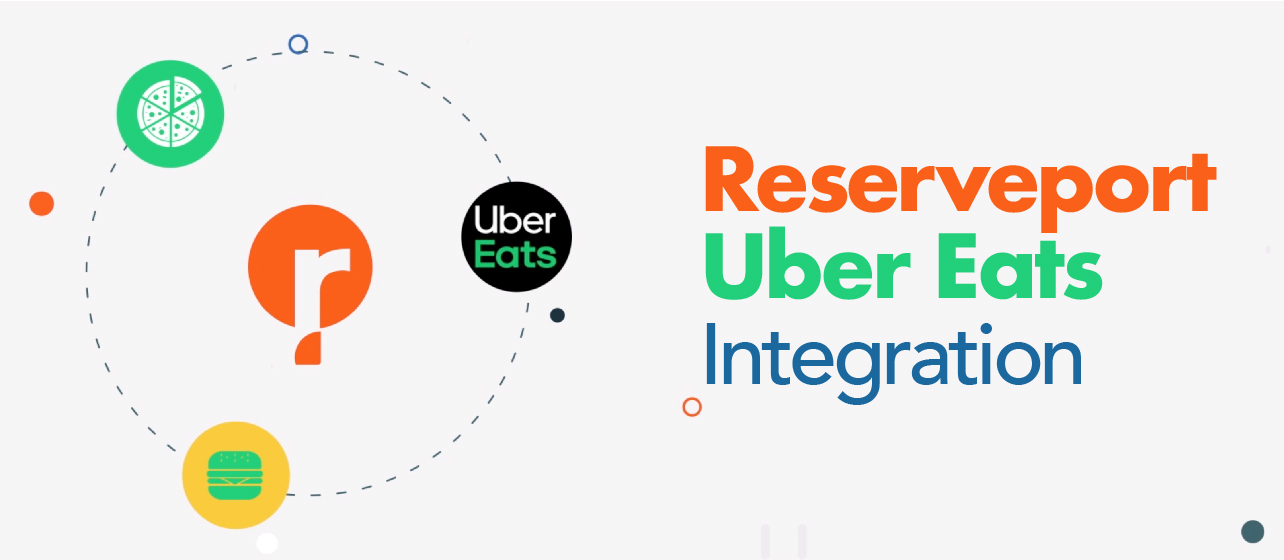 5. Provide Live Music/Band
Customers don't walk into a restaurant just for food. They are looking for a great dining experience since they can get the food from elsewhere. It's upon the restaurant owner to make sure customers get the experience that comes in different forms: delicious food, decor, music among others. Restaurants playing music in the background always stand out against their competition. Music soothes the soul and sets the mood right for your guests as they enjoy their favorite meal. When selecting the music one should make sure it complements the brand, the message is consistent and it's relatable to your audience. A recent study conducted by researchers from HUI Research has found that background music that matches your brand's persona lifts restaurant sales by over 9%. If your restaurant sells Japanese cuisine it will be ideal if you play Japanese music.
6. Get Customers Reviews
We live in an era we people need social proof before making a decision to purchase something. In the same way, you can reach out to friends for a recommendation. Now you can do it online with a few clicks. According to a study, about 68% of consumers trust businesses with positive feedback. You should encourage your customers to give reviews or feedback about their experiences as it will influence undecided potential customers to dine in your restaurant.
How to Attract a Younger Crowd to a Restaurant
The young generation makes the largest customer base for restaurants but attracting Millennials and Generation Y into restaurants is still tricky. This generation has many dissimilar characteristics based on their ability to access technology and their demographic location. However, when they come together they can easily influence each other and have certain unifying similarities. Restaurant owners need to understand the wants and needs of the young generation and encapsulate those wants in their marketing strategy. Here are some of the techniques you can use to attract that kind of customer to your establishment.
1. Optimize Website for Mobile
You need to optimize your website for mobile. This will make it easier to browse your website and your menu on a mobile device. The majority of young people use their mobile devices and if they find it hard to navigate through the website they will abandon the cart and lose revenue.
2. Exploit New Trends and Popular Foods
You should keep a tab on the latest and trending trends since young people are fascinated with such. Once you realize any latest trends try implementing them on your menu. Millennials will have a soft spot for your restaurants if they realize you are the hub of the latest food.
3. Brush Up On Influencer Marketing
Social media is a major influencer when it comes to the purchasing decisions of millennials. The young generation looks up to influential people online and they tend to copy their lifestyles. They simply tend to believe what the influencers say, and they seek their opinions and validation. Restaurant owners should identify influencers within their niche to target Millennials and Generation Y.
How To Retain Existing Customers to Your Restaurant
Not only does retaining existing customers create a good relationship but also existing customers are likely to share information about your restaurant with their networks. Customer retention helps in building loyalty, trust, and long-term friendship. We have tips that will help existing customers coming to your restaurant.
1. Build a Well-Tiered Loyalty Program Plan
Loyalty programs such as redeemable loyalty points encourage customers to keep ordering food from your restaurant. Furthermore, restaurateurs who have access to customer data such as emails and phone numbers can use the loyalty program effectively. For instance, you can offer discounts on customers' birthdays.
2. Offer a Great Customer Service Experience
Great customer service experience is crucial in the food industry. It hugely determines the success of your business. When you treat your customers with care and respect while providing an excellent meal, they'll come back to your restaurant. Make sure you always prioritize customers; For instance, when they order food, don't keep them waiting too long.
3. Engage your customers
Showing your customers that you value them and that they are part of the decision-making team will help in retaining them. You can send your customers a survey to find what is working and what is not in your business. Once you get the feedback, you can implement it in order to serve your customers better. You can also use your social media pages such as Facebook, Instagram, and Twitter to keep in touch with customers.
Take Your Restaurant Online Today
Get Pesapal's Reserveport for Restaurants and start receiving direct orders on your website
Request Demo