Duka Manager
Keep Track on Your Business on Your Phone
Keeping proper records is key to successfully managing your business. Duka Manager is an easy to use tool that allows you to keep records of all your business activities from one secure app.
Download App
What's New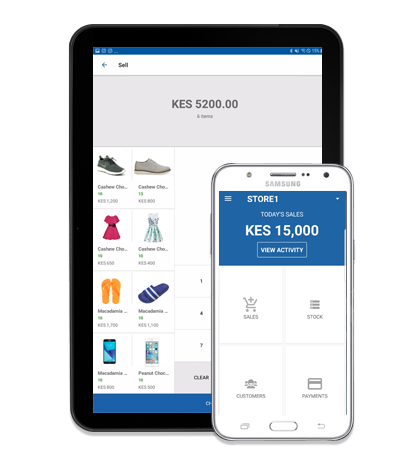 Why Use Duka Manager
Duka Manager allows you to manage your business inventory, sales activities and make payments conveniently with a simple, convenient and free app.
Stock Management
You can keep track of all your supplies and manage what goes in and out of your business. The App also helps you know when your stock needs to be reordered so you have ample time to notify your suppliers
Sales Activities
Understand what goods and services are popular with your customers, how your marketing and advertising efforts are impacting your sales and exactly how much revenue your business is generating.
Customer Profiles
Develop profiles for your loyal customers and understand how and where they spend their money so you can develop reward schemes, understand their motivation and tailor your offerings to meet their needs.
Payments
Accept mobile money or card payments within your shop with a multitude of payment options available to your customer. All these funds are then deposited to your Bank Account with 48 hours, allowing your the security and ease of digital payments.
How Duka Manager Works


1. Download App
Download the Duka Manager app from the Google Playstore
2. Register
Install the App on your phone and register to get your Business.
3. Input Stock
Input initial stock for the products you have within your shop.
4. Get Started!
Start selling and track of your store day to day.
Explore the Duka Manager app
Simple features to help you maximize your business returns.
Track your Stock
Track your inventory and with alerts in place for what products are running out.
Track your sales
Track all your cash and credit sales and see the performance of your products and store.
Track all payments
Track all payments that are being made within your store and know where you are spending.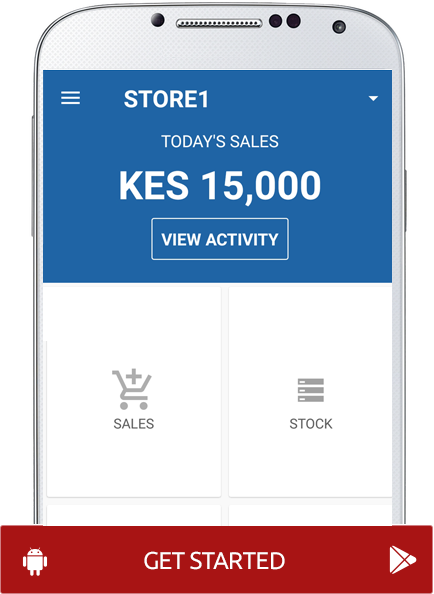 Activity Report
Track all sales and earnings in real-time with report showing each transaction.
Track customers
You can track all your credit customers to keep track of loyal customers .
Secure
Offers secure process to manage your shop, while keeping transparency for all.