How 5 Yoga Influencers Are Impacting The World Positively One Person At A Time
On 11 October 2019
S
Everyday people use Pesapal tools to help start, run and grow their business- here's one of their stories.
Meet Yoga Heart Kenya,  a team of world-class certified influencers devoted to empower an out-of-the box life changing yoga experience for you. The vision was birthed  in the hearts of the influencers for a long time but the journey started in 2018 when the company was formed. 
Yoga is a group of physical, mental and spiritual practices or disciplines which originated in ancient India. It is the journey of the self, through the self to the self. Life can get busy at times that we forget to take care of ourselves, the good thing is that somehow we all get a second chance. Yoga is a great start for someone who wants to get on the journey towards self discovery and self-care.
Our team had the chance of having a conversation with one of the Co-founders of Yoga Heart Kenya called Walter and this is what he had to say:
Pesapal: What is your personal mantra in life?
Walter: I have a strong belief that it is never too late to get our life in order either physically, mentally or emotionally. 
Pesapal: When did you develop an interest in Yoga?
Walter: Since I was young I had a great passion for fitness and I always wanted to live a healthy, active life. I have been practising baptiste power yoga vinyasa for the last ten years.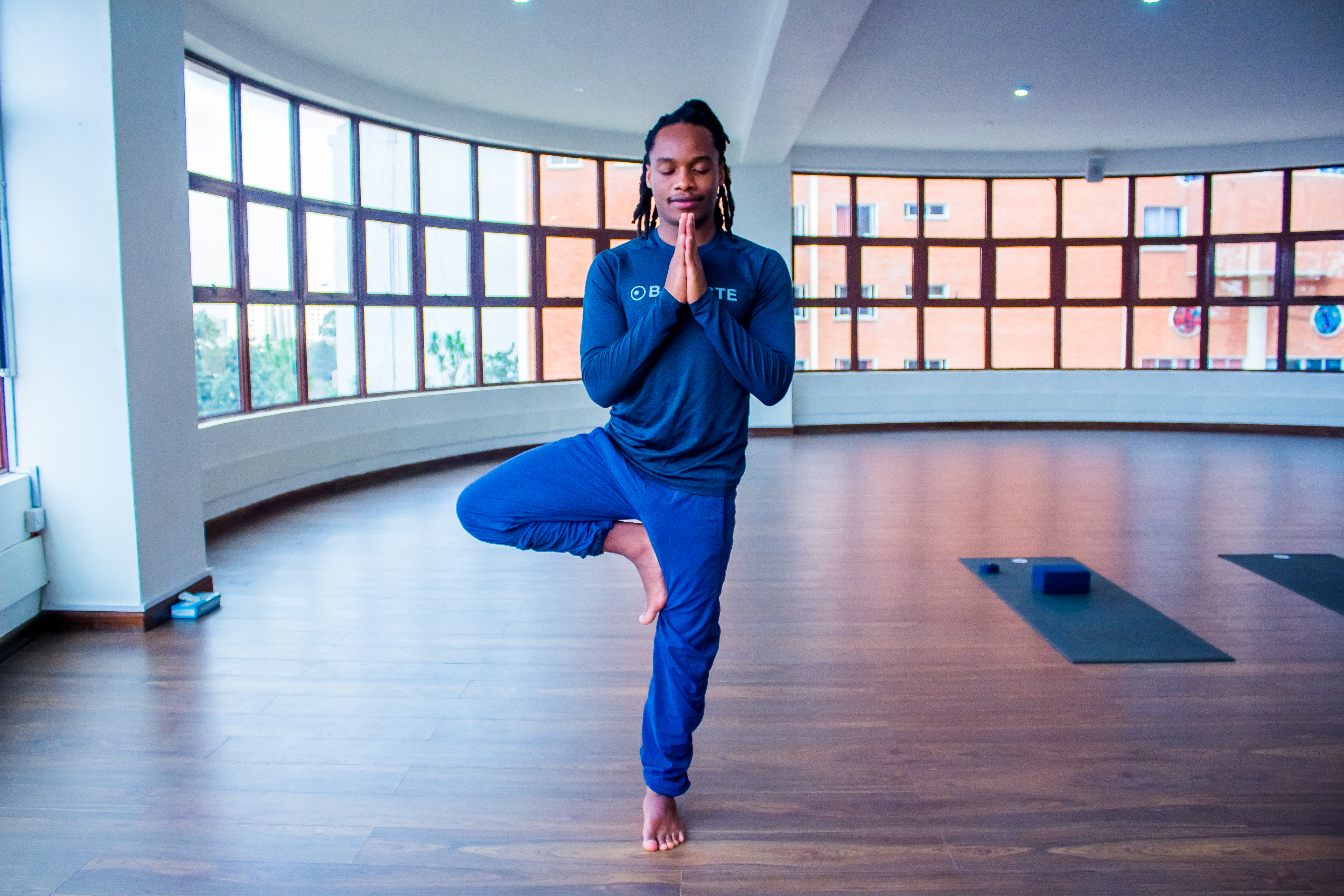 Pesapal: Since the formation of the company what has been your biggest win?
Walter: For the past one year we have managed to grow a community that is a definition of love, support, generous listening, integrity and fun. Life can be very chaotic at times that is why we encourage people to enroll into Yoga classes because it not only has numerous physical benefits but it also helps a person manage stress which has devastating effects on the mind and body. 
Pesapal: As Walter, what are the personal benefits that Yoga has to you?
Walter: It helps me to mediate, plan and strategize things in my life. During yoga, my mind is at peak in terms of performance. I am able to think through the challenges that I am facing and to find feasible solutions to them. Plus it helps to get my mind off the troubles that we all face in life.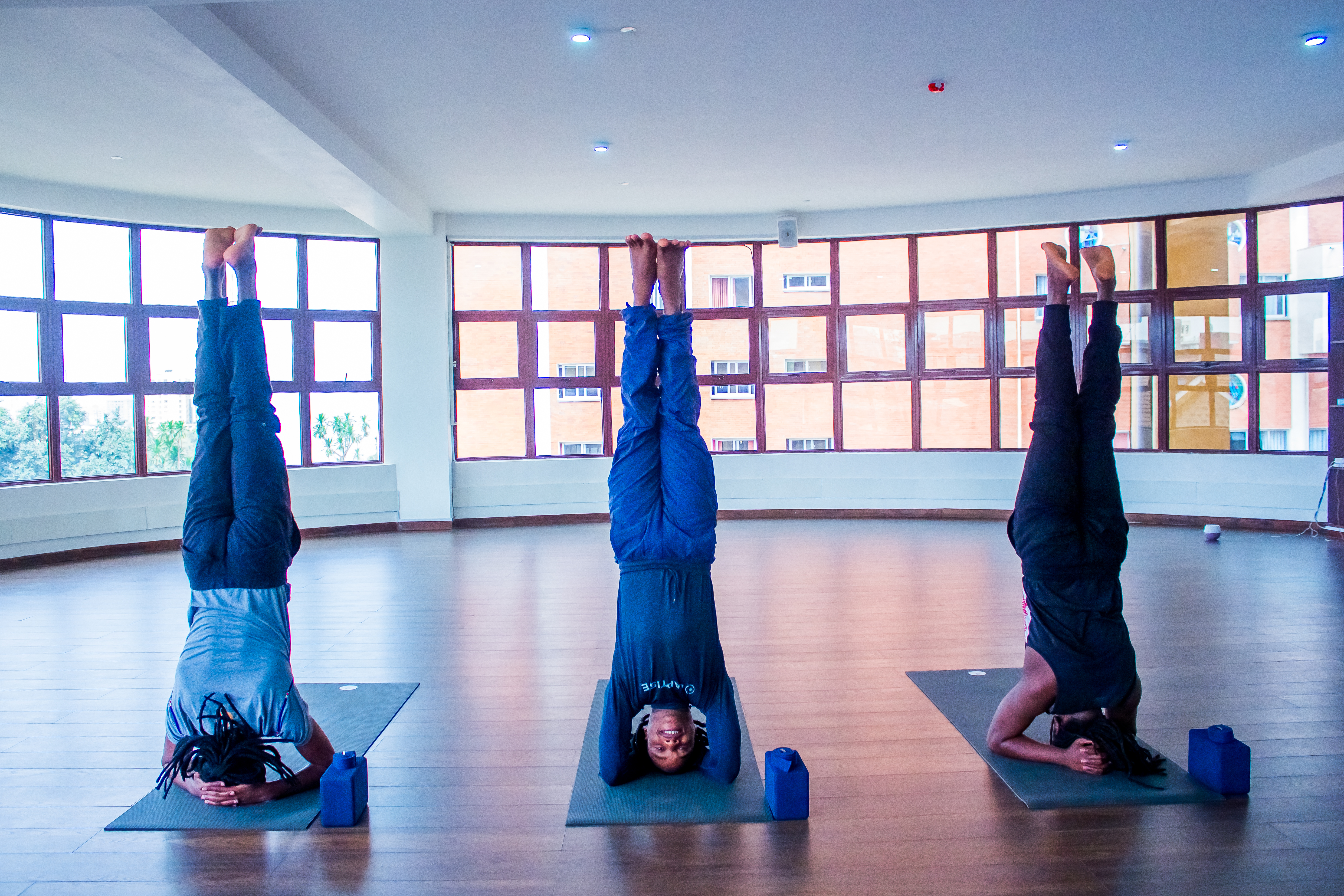 Pesapal: What is your driving force as yoga heart?
Walter: We use the practices and techniques of yoga to inspire you to take action to discover your higher purpose. We aspire to help our clients to experience a sense of belonging in our extraordinary community that celebrates each others growth. 
Pesapal: What is the unique thing about Pesapal that made you partner with them?
Walter: As part of offering our clients the best services, we decided to partner with Pesapal because they provided us with the Sabi terminal that enables us to process card and mobile money payments efficiently. This offers our clients a variety of payment options enabling them to choose one which is convenient for them. Our partnership with Pesapal has made all our payments processes seamless and hassle free. 
Pesapal: Parting shot..
Walter: As we look to the future, we are hoping to spread more awareness of the importance of Yoga so as to get more people making it their lifestyle. In yoga, the end goal is always on our minds but the main price is in the process. 
Pesapal for Businesses
Pesapal offers your business tools that can help you grow, increase your market share and process seamless payments
Get Started