Setting Up an E-Commerce Website for Your Business
On 1 March 2021
M
Taking your business online is a great way to grow your revenue from a channel that stays open 24/7.
Enabling your customers to purchase from you online will make it easier and convenient for them to shop helping you to build a loyal customer base. It is a great way to take your business to the global market as any person can buy and pay from any part of the world. If you are looking to ensure sales 24/7 then an online shop is a great way to do this. 
Well, there are a few options you can explore when setting up your e-commerce website. These include;
Listing in an Online Marketplace e.g Jumia, Kilimall
Using an Online E-Commerce Solution e.g Shopify
Using your own E-Commerce platform (CMS) e.g. WooCommerce, Magento
Investing in Search Engine Optimization (SEO)
All these options can work for your business depending on the objective, and how you want your online shop to function. Let's look at the options and see what benefits each has.
1. Listing on an Online Marketplace
An online marketplace is a platform that brings together retailers and consumers where the retailers sell products and services to a large base of consumers that the marketplace has created over time. Retailers list their products and services while consumers browse the products they would most likely want to buy.
There are two main types of Marketplaces; E-commerce and Classifieds.
E-commerce Marketplaces provide an end to end service where they handle marketing, enable purchase, payment and delivery of products. When you list your products, you pay the marketplace a commission for every item that is sold. They in turn list your items, advertise them, process payments and then ensure delivery. Some local marketplaces include Jumia, Killimall and SkyGarden. While this model helps cut down the cost of operations, you will miss out on valuable customer face time and feedback that is essential to helping any business grow.
Classified Marketplaces on the other hand, provide the platform for the customer and retailer to connect, ensuring that once a customer is ready to buy, they connect them to the retailer, who then follows through the sale and delivery themselves. The cost to the retailer in this case is the cost involved in delivering the items to the customer. Some good examples include Pigiame, Jiji amongst others.
The benefits of using the marketplace for the retailers include;

Access to internet-ready market where customer are already familiar with buying online and thus, low cost in finding customers

Take advantage of the large consumer base that marketplaces spend time marketing to, so as to grow their sales

No cost of developing or maintaining software since the marketplace has already incurred that cost

Depending on the option you choose, your business can continue focusing on other sales channels, since the marketplace can offer end to end fulfillment.

Easy to get started; agree to terms, signup, list products and the business is ready to go!

2. Using an Online E-commerce solution
A Cloud based e-commerce solution is a platform that brings the benefit of creating an e-commerce website with little need for technical expertise. These solutions provide simple dashboards from where you can create your own customized website, list your products, track sales and delivery. The solution is hosted on a common website where yo pay a monthly subscription based on the number of products listed. The solution provider continues to maintain and enhance the software in the background, taking care of all technical issues. Examples of cloud-based solutions are Shopify and Bigcommerce.
The benefits of using such a platform include;
Its simple and affordable to set with options for customization allowing you to incorporate your brand's look and feel as well as target specific customers.


It requires little technical knowledge as most of the back-end processes are handled by your provider.

Continuous enhancements from provider means the platform continues to evolve, promising more reliability and offering more features.

Easy to get started; Agree to terms, pay subscription, and proceed to set up shop through a guided process, that's it!

3. Using your own E-Commerce Platform
A Content Management System is a web-based platform that provides you with full control over the process of setting-up, configuring, design and developing an E-commerce website. As opposed to the other options, a CMS gives allows you to choose how the customer experience will look like and an administrator dashboard to configure the platform as desired. Setting up an e-commerce site using a CMS however is a bit more involving and may require assistance from a technical person.
CMS's vary based on their licensing options as well as the technology used to develop them;
Open Source Vs Commercial:  Open Source CMS's are generally free or have low-cost licensing options, as opposed to Commercial CMS's which require the purchase of software licenses.
LAMP Vs WISA: LAMP refers to CMS's deployed in the environment with Linux OS server, Apache Web Server, MySQL database and using PHP as the programming language as opposed to WISA based CMS's which are deployed on a Windows OS server, with IIS Web server, using Microsoft SQL database and ASP programming language.
Examples of CMS's include Woocommerce, OpenCart, Virtuemart , Magento, among others.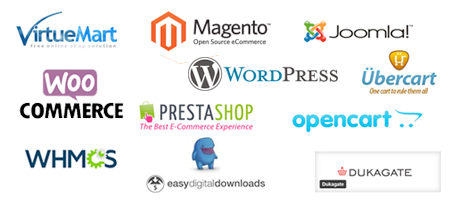 The benefits of using such a platform include;
Provides customization and control of the look and feel and features available giving your customers a unique experience.

Flexibility in number of products that one can list, and the number of users who can administer the online shop

Low cost maintenance fees, even though the development costs may be high, they are one-off.

Access to plugins and modules that can extend functionality of the e-commerce site making it extensible.

Ease of integration to other external platforms relevant to the business such as  accounting software etc.

Ability to setup complex e-commerce websites such as Multi-lingual, or Multi-country platforms.
4. Invest In Search Engine Optimization(SEO)
This will require hiring a technical expert to help you set up a website that has good search engine optimization. It is a set of rules for optimizing your website so that it can achieve higher rankings in search engines' organic results. Through this you can increase the quality of your website by making it user-friendly, faster and easier to navigate. It can be broken down into 3 main types:
Technical SEO: With technical SEO you can ensure that search engines can crawl and index your website without any issues.
On-site SEO: Rules to apply on your site and content to make it search engine friendly.
Off-site SEO: Ways to promote your website or blog so that it can rank higher in search results.
Regardless of whichever option you pick, it is important that you enable different payment options for your customers. This is done through easy to use Application Programming Interface (API) and plugins. These then allow your customers to pay using mobile money e.g Mpesa, Airtel Money or Debit Cards e.g Visa, MasterCard etc. Remember setting up an online business is one thing, but there are many ways to help it thrive.
All the best as you setup your new shop!
Pesapal For Businesses: E-Commerce
Find out some of the payment options that we can offer your online shop to make it easier for your customers to pay you!
Sign Up Here!