Openfloat
Buy one consolidated float and use it to Sell Safaricom, Telkom and Airtel Airtime or Kenya Power Tokens and earn a commision for each sale.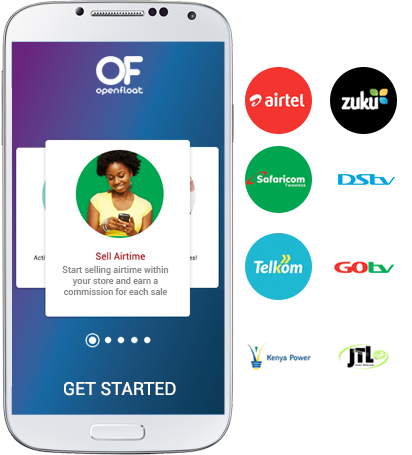 Why get Openfloat
Openfloat comes with benefits for your business
On Demand Use
With Openfloat, you spend money only when you need to. This means if you want to sell airtime or Kenya Power tokens, you no longer have to buy it advance. Just select the vendor and the amount on Openfloat when you need to and make a sale. Your float in your hands, anytime, anywhere.
Easy, Secure Access
All you need is an Android phone and MPESA to load, transact and track your sales on Openfloat. This makes not only doing business easier for you, but also helps you keep better records for your day-to-day activities.
Improved Revenues
With Openfloat, you decide when and how to spend your money. On any given day, you are able to meet your clients demands without committing a large amount of money upfront. You also get access to different revenue streams all on the same platform, allowing to sell and earn more
How Openfloat Works


1. Register account
Download the Openfloat app and register to get your Unique Openfloat ID.
2. Load Float
Load float via MPESA Paybill using your Openfloat ID
3. Start Selling!
Start selling services to your customers and track earnings per sale.
4. Track earnings
Track your commission for each sale, and watch your earnings grow.
Explore the Openfloat Mobile app
Simple features to help you maximize on your float.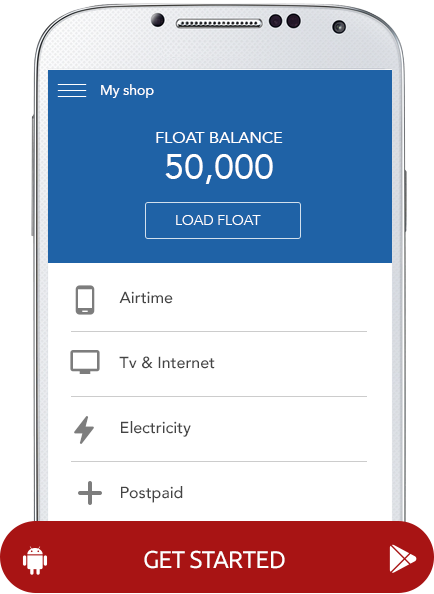 Load Digital Float
Load float in real-time using MPESA and track it's usage and earnings.
Sell Airtime
Sell Airtime for all local Mobile network providers to anyone visiting your store.
Sell Tokens
Sell Kenya power tokens and have and send the customer their unique token digitally.
Activity Report
Track all sales and earnings in real-time with report showing each transaction.
Accept Bill Payments
You can accept bill payments for local TV, Internet and Postpaid providers.
Secure
Offers secure process to manage your float, while keeping transparency for all.