Knowledge Center
How To Update Bank Account Details on Your Merchant Account
When you withdraw money from your Pesapal Merchant Account, we settle the money to the bank account provided during sign up. Should you need to change or update these details, please log in to your merchant account and click on 'Withdraw Funds' on the left hand side of the dashboard.
Under 'Withdraw Funds', you'll find 'Bank Details' where you can update all your bank details.
You have the option of having a bank account where we can settle funds in your local currency and where we can settle funds in US Dollars.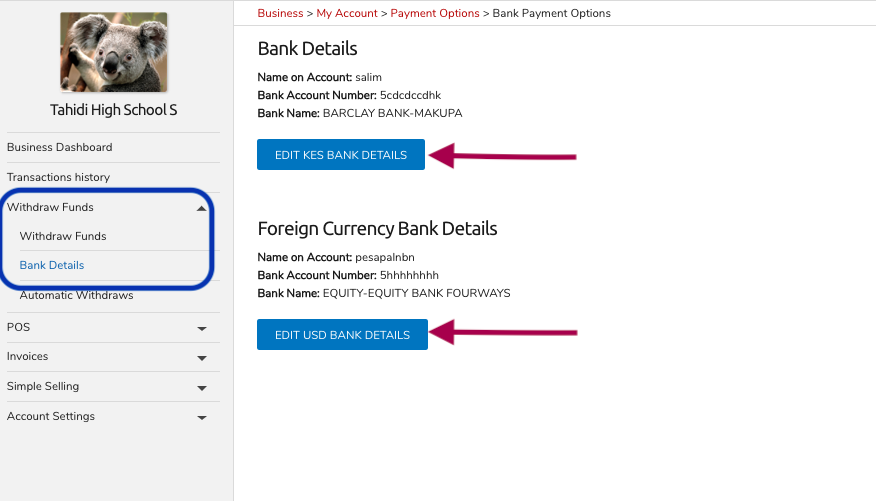 Still need help? Get in touch with us here support.pesapal.com